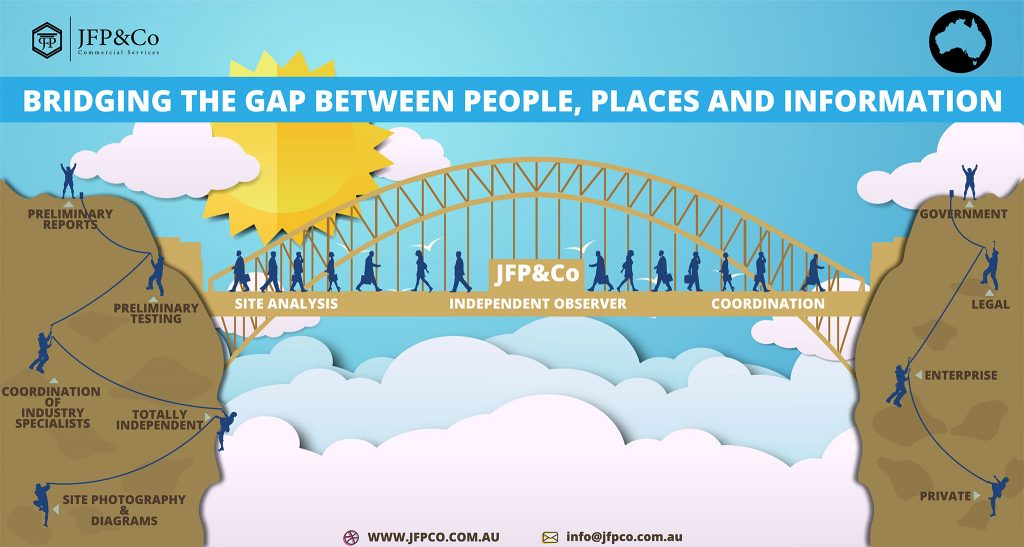 JFP & Co offer a broad range of commercial & support services such as preliminary reporting, involving the collection of key on-site field data. Comprising of photo documentation, measurements, diagrams and quantitative reporting to verification, preliminary scenario and sample testing and independent observing.
Our services not only provide you with increased efficiency and more information, they can also allow you to remain at arm's length by using our independence to assist in compliance.
JFP & Co provide services to a wide range of sectors from enterprise and professional services firms to government departments.
Please view our sample work page for examples of how our services can assist you.
Let us obtain more information for your advantage.